~Special event for one night only on October 18, 2023~ Evening to enjoy Japanese wine and Kaiseki dinner with Senior wine maker of Chateau Mercian
2023/09/01
~Special event for one night only on October 18, 2023~
Evening to enjoy Japanese wine and Kaiseki dinner with Senior wine maker of Chateau Mercian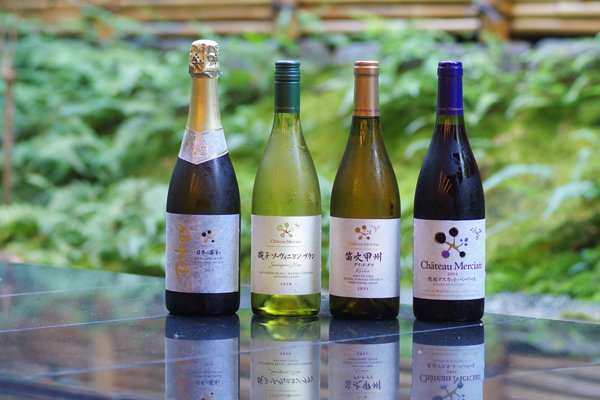 He has been active for a long time at Château Mercian, one of Japan's leading wineries.
Mr. Katsuhisa Fujino, a senior winemaker, was invited to talk about Château Mercian.
We offer you the special paring selected wine for this event by Mr. Fujino and 
Hiiragiya's Kaiseki cuisine in Autumn.  
Enjoy a one-night-only special event with seven unique wines and a special Kaiseki cuisine
at Hiiragiya Ryokan.
~ Wine list of the day (planned) ~
Château Mercian Japanese Sparkiling Wine "AWA" Traditional Method Trilogy
Château Mercian Tamamoro Koshu Kiiroka
Château Mercian Mariko Sauvignon Blanc
Château Mercian Niitsuru Chardonnay
Château Mercian Fuefuki Koshu Gris de Gris
Château Mercian Hosaka Muscat Bailey A
Château Mercian Nagano Merlot
Dinner will be served together in the banquet hall in New wing of Hiiragiya Ryokan.
A Japanese breakfast or a Western breakfast will be served in each room.
*Each price of this plan includes Kaiseki dinner, breakfast, service charge and
above 7 types  of wine (approximately 120ml each).
Please visit following our online booking website to see more detail information.
Plan
We have more plans to suit your needs, including for working vacations, dining-only, and event space use. Limited-time offers also become available.