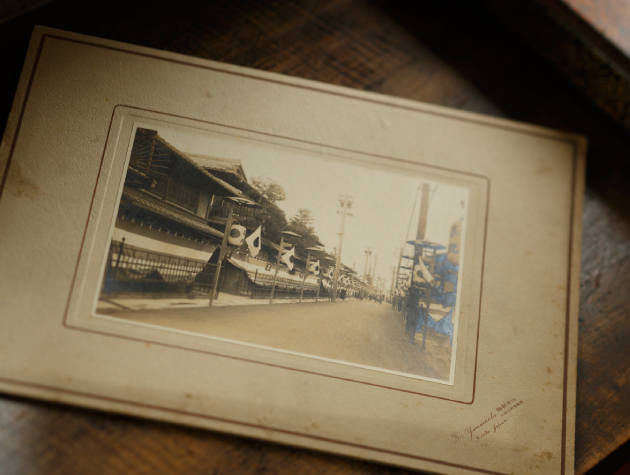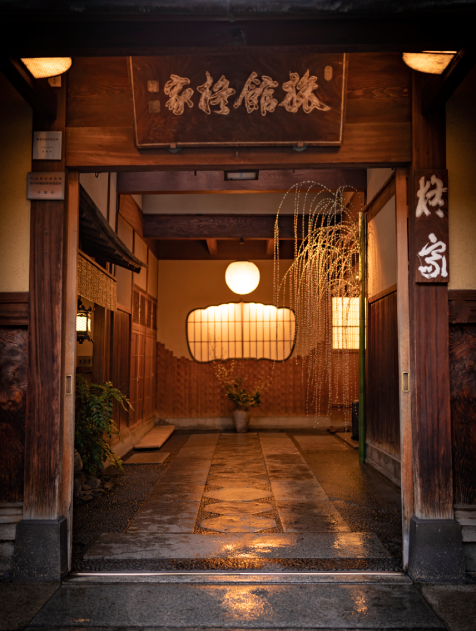 Introduction
More than 200 years have passed since our founding, and although times may have changed, we continue to cherish tradition, welcoming everyone with the same spirit as in the past. Please have a relaxing time with us in the city of Kyoto.
Designated as a "National Registered Tangible Cultural Property"
Guest Rooms
Main Building
Rooms in the Main Building retain the traditional sukiya-zukuri style architecture of tea rooms in the late Edo to early Showa period. These spaces are imbued with the distinctive flavor of Kyoto that has aged gracefully over time.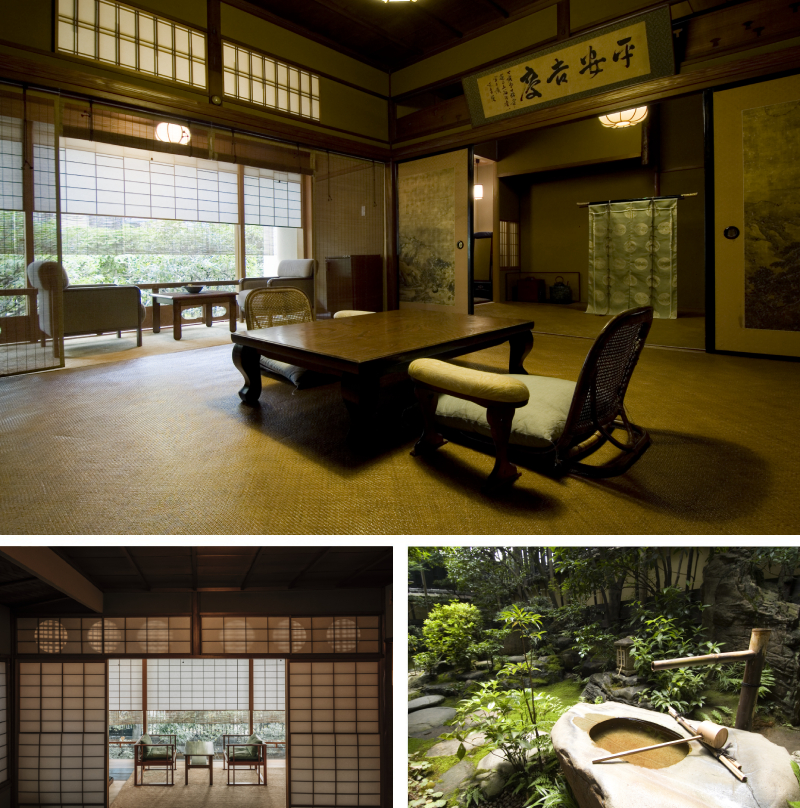 New Wing
Contemporary Japanese spaces that incorporate traditional natural materials and fine craftsmanship into new designs. Feel the traditional beauty of Japan reborn.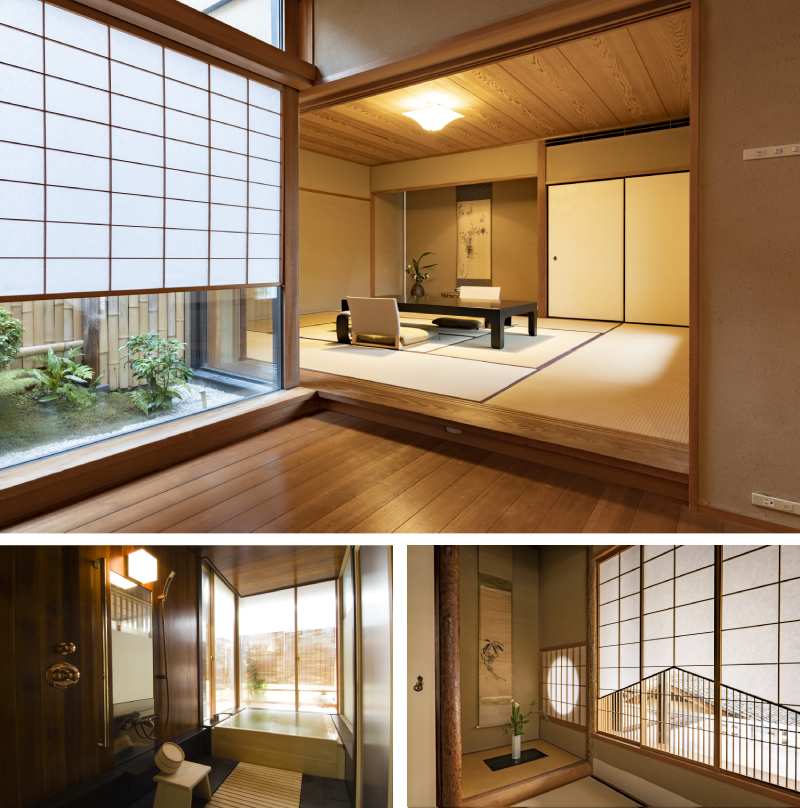 Cuisine
Dinner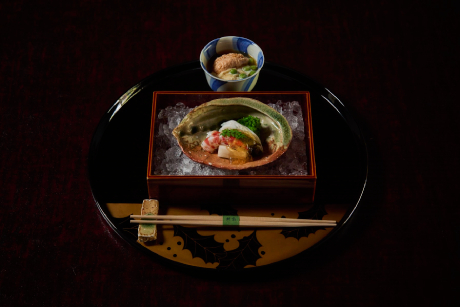 Our fine Kyo-Kaiseki, Kyoto's haute cuisine, values the changing seasons and blends new inspiration with our long-cherished traditions. Please enjoy carefully selected local ingredients served on a curated selection of Hiiragiya's treasured tableware.
Breakfast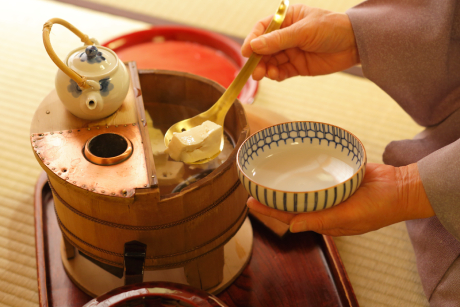 Yudofu, traditional Kyoto-style simmered tofu, served with delicately grilled fish, the finest rice cooked in an earthenware pot, and fresh homemade pickles is a great way to start the day with a meal that is good for both mind and body.
A Western-style breakfast is also available upon request.
Facilities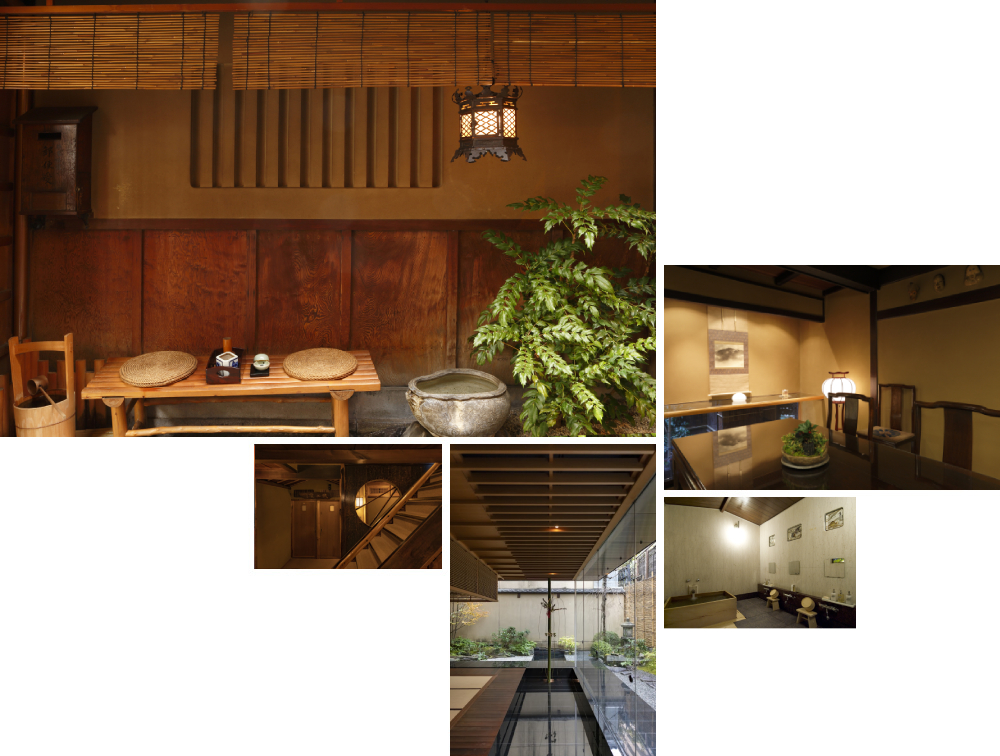 We update our facilities as needed to fit the times, while keeping the history-spanning character of our buildings.
Exquisitely designed spaces honoring traditional craftsmanship, matched with desired conveniences, meet our guests' expectations for an enjoyable stay.
Plan
We have more plans to suit your needs, including for working vacations, dining-only, and event space use. Limited-time offers also become available.